When it comes to celebrity interviews, there are only a few in India who are as candid as Sunny Leone. Be it her candid admissions about her past or her cheeky comebacks to trolls, Sunny is just a blast to watch. The former adult entertainer, who rose to fame in Bollywood with her item number 'Baby Doll' from  the film Ragini MMS 2, recently appeared in an interview with Filmfare and answered a few rapid fire questions.
When asked about her first kiss, Sunny revealed that it was back in school with her then boyfriend. However, it soon turned memorable, but not in a good way, because they were busted by Sunny's father which led to a huge family drama. Meanwhile, the actress also revealed her first crush and it is none other than Hollywood celeb, Brad Pitt.
Meanwhile, the performer had also appeared on Arbaaz Khan's new talk show Quick Heal Pinch, in which, she made a number of candid as well as shocking admissions, including the time when she held a knife and walked till her house door. Incidentally, there was an instance in her past, when she was trolled violently on social media courtesy this one person who she eventually had to file a complaint against.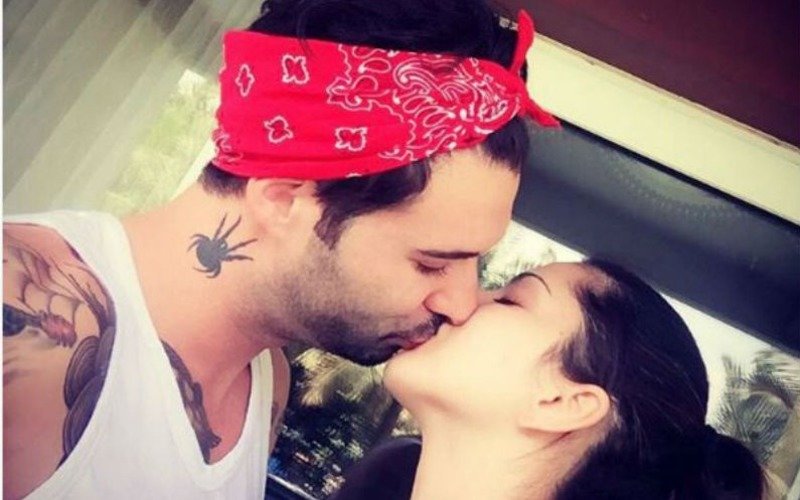 On the work front, Sunny Leone has a number of upcoming projects and most of them for films in the south. The actress will star in the upcoming Tamil film Veeramadevi as the lead while she will also be seen in Malayalam film superstar Mammootty's upcoming film Madhura Raja. Sunny is also going to be seen in Rangeela, another Malayalam language film being directed by Santhosh Nair.
In fact, that person's followers too began to threaten Sunny and her family. "They threatening me, threatened my family, came to my house. If I was going to their city, they wanted to hurt me, all these different things," she revealed on the show, adding, "People showed up at my house. It was the scariest time ever. I walked till my door with a knife in my hand because Daniel (Weber; Sunny's husband) was in Los Angeles. It was really scary," – Sunny told Arbaaz on his show.